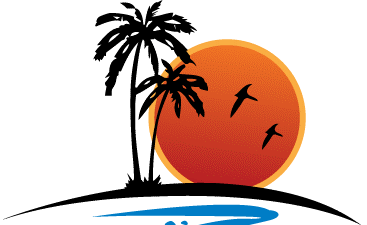 Roatan Dreams Real Estate
MLS# 17-419
MLS# 17-419
MLS# 17-419
MLS# 17-419
MLS# 17-419
MLS# 17-419
MLS# 17-419
MLS# 17-419
MLS# 17-419
MLS# 17-419
MISSION GATE 4C, BANANARAMA LANE, WEST BAY
MLS # 17-419
Number of Rooms: 2 bdrm + 2 bath
Size: 1164 sqft
Amenities: Pool, Beach Access, Steps to West Bay Beach
Price: $249,000.00
Divorce sale - giveaway price. One of the few remaining residences in this Spanish Colonial boutique development in ultra desirable West Bay. Located just 2 minutes in flip flops from one of the Top 10 Beaches in the Caribbean this totally secure luxurious and fully turnkey condo is loaded with features. Porcelain flooring, 12 foot insulated ceilings, granite countertops, lustrous Honduran hardwoods, full kitchens.
Kitchens boast many cupboards and drawers unlike most island condos and makes these exclusive residences suitable for full time living if desired. Further to the list are double glazed German Kommerling windows and doors for quiet and thermal efficiency, charming lofty, insulated, open beamed wood ceilings and central A/C. An additional feature is that one of the bedrooms is designed to
be totally self contained for a separately rented hotel room if desired. If not it adds nice flexibility for your guests. Each villa contains just 3 condominiums and features rooftop pools, covered dining areas, bbq area and lounge/tanning areas. These delightful rooftop terraces enjoy nearly constant breeze, wonderful sunset views over the water and are shared with a total of just 3 condos so are semi private.
Sea Lodge, West End, Roatan
MLS # SOLD
Number of Rooms: 3 bdrm + 3 bath
Size: 2500 sqft
Amenities: Private, walk to attractions
Price: SOLD
A truly unique private property with a three bedroom three bath home located on the North Point of Half Moon Bay. The lower level consists of two guest bedroom suites surrounded by covered decks & gazebos with sitting dining and lounging areas & incredible sea views. Within this casual outdoor setting stands a Gourmet Kitchen with Mahogany Cabinetry Granite Counter-tops and Stainless Steel Appliances. The upper level consists of a Private Sitting Room with Wet Bar and the Master Bedroom Suite. West facing walls of glass in both the sitting room and bedroom open to access tiled patios for private dining & lounging with Caribbean Sea Views. There is a caretaker's quarters tucked into the trees in the back; the East half of the property with three quarters of an acre of undeveloped potential is left to your imagination and desires. Tropical Gardens and Swimming Pool, Family Estate, Boutique Resort, Condo Development; all within walking distance to West End Village Shops, Restaurants, Activities and Half Moon Bay Beach.
LINDA VISTA - STEPS TO BEACH!
MLS # 18-707
Location: West Bay, Roatan
Size: 1300 sq.ft.
Views: Jungle & Ridge Views
Price: $189,000.00
You want to escape to the Caribbean but without the crowds? You have just found it!! Nestled into a jungle, park-like quiet street, this 2 bd/2ba home is the perfect spot for you to enjoy the island. Vaulted ceilings, large kitchen with plenty of cupboards and stainless steel appliances make living and entertaining here a breeze. The spacious outdoor terraces add to the livability and the terraced back gardens beg to be enjoyed. The best part is that this home is in a very upscale area with two of the highest quality restaurants on the island a short stroll away. The beach too is close by as is West Bay and West End. It is easy to see yourself sipping a cool refreshment on the terrace with some friends after a day at the beach. Super value!
18-574
74b
8-
One Acre, Two Cottages West End, Roatan
MLS # 18-574
Number of Rooms: 2 bdrm + 2 bath
Size: 2000 sqft
Amenities: A rare find in west end
Price: $275,000.00
West End One Acre Sea View Property w/ Two Cottages just outside of West End Village. The property is divided into 2 lots. One .685 acre lot with a One Bedroom Octagon Cottage consisting of 600 Sq. Ft of interior and 900 Sq. Ft. of covered and uncovered exterior decks, full bath and a large walk in closet and work area sited near the top of the lot. The second .375 acre lot has a 560 Sq. Ft. cabin sited on the lower lot. The property has a gentle slope with ample room for expansion or other structures and it's convenient location is within walking distance to West End Village beaches, diving, shopping, restaurants and nightlife. A rare find in West End...
MLS# 18-408
MLS# 18-408
MLS# 18-408
MLS# 18-408
MLS# 18-408
MLS# 18-408
MLS# 18-408
MLS# 18-408
MLS# 18-408
MLS# 18-408
MLS# 18-408
SUNSET VILLAS 12C, WEST END , ROATAN
MLS # 18-408
Number of Rooms: 2 bdrm + 2 bath
Size: 1215 sqft
Amenities: 120,000.00
West End Village Condo Two bedroom two bath second floor unit. Open plan living room dining room and kitchen. Ceramic tile floors, Tropical hardwood cabinetry and doors, granite countertops. Master bedroom with private bath, guest bedroom, 2nd full bath accessible from the guest bedroom and main living area. Living room and master bedroom have glass sliders to access covered patio with sea views. Separate laundry room off the covered entry hall. Short walk to the beach, restaurantsand activities...