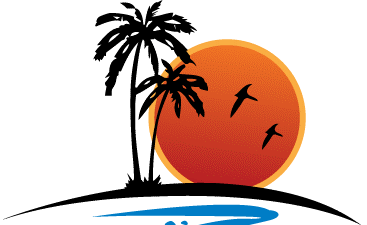 Roatan Dreams Real Estate
At Roatan Island Home Inspectors, we are committed to providing every client with the most precise and accurate home inspection information and reports. As home Inspectors, we have the knowledge and ability to do the job right. Whether it is a residential or commercial property, you can trust that our 15+ year industry experience will result in the most accurate and professional property inspections every time. When it comes to buying a property, the stress can be overwhelming! Roatan Island Home Inspectors is here to help relieve your stress and help make the process of home-buying one of confidence that you are making the right decision. One of the most important steps you can take to safeguard your investment is to get a detailed home inspection. We will provide the detailed, accurate home inspection reports you need in order to make an informed decision before buying a home. We promise to give you the attention, information and personal service you deserve.
Uncover safety issues. So many issues hidden within a home can put the health and safety of you and your family at risk: radon, carbon monoxide, mold, faulty wiring. Even a leaky faucet could set off a major mold problem if left unprepared.
Pinpoint structural issues. Foundation issues are a common problem in some areas of the country, and they can be quite costly to repair. Structural problems can even affect your insurance coverage.
Find construction problems in new homes. New construction isn't immune to problems either: defective materials and appliances, poor workmanship, incomplete or incorrect work. An inspection ensures you get what you paid for.
Get a better feel for what flaws you're willing to work with and what flaws represent deal-breakers. It's all too easy to become wrapped up in that hideous paint job in the kitchen — that is, until you're presented with a list of electrical system deficiencies and signs of mold in the basement. An inspection helps you focus on the big picture and figure out which issues you're willing to accept and which mean no deal.
Gain maintenance and improvement advice. Your home inspector can give you invaluable maintenance advice about this house and others of its kind in the area, as well as tips for upgrading and making the most of the home's existing features.
Fuel tougher negotiations. A complete home inspection is one of the best negotiating tools you could ask for. Use deficiencies and shortcomings as bargaining chips for price reductions or concessions on closing costs or move-in dates.
Retain one last chance to retract your offer. A home inspection documenting deficiencies gives you one last opportunity to reconsider whether this home is right for you —one final chance to back out of your offer. A quality home inspection can reveal critical information about the condition of a home and its systems. This makes the buyer aware of what costs, repairs and maintenance the home may require immediately, and over time. If a buyer isn't comfortable with the findings of the home inspection, it usually presents one last opportunity to back out of the offer to buy. (This step is important when purchasing a property because it may save you thousands.

Roatan Island Home inspection advises that people use the home inspection to understand the nuances of what may be the biggest purchase they ever make. "People fall in love with a piece of property based on the color of the walls, the location of the home, or something else; they are completely blind to the issues that can make that dream home a nightmare," he says

The Bottom Line. It is your responsibility to understand as many details as you can about the property you may soon call home. Home inspections reveal the inner workings of the home, we will help you be informed of all the perks and pitfalls the home has to offer.